TERRAVINEAS
Valencia, Spain
The vineyards can be found in the small village of Godelleta which is 25km from the city of Valencia and the Mediterranean Sea. Influenced by the mild climate and gentle sea breeze, they produce grapes of the highest quality. The vines are located in an area surrounded by olive, orange, lemon and other fruit trees, as well as indigenous Mediterranean plants such as rosemary, thyme and lavender. All of these serve to add a unique aroma and taste to the grapes which allows for the elaboration of our refreshingly distinctive wines.
Terravineas Winery and Vineyards' main objective is to create innovative wines whilst preserving the artisanal aspects of the winemaking process. We take meticulous care of the small details at each stage of production in order to bring premium quality wines to consumers across the globe.
The final results reflect the respect we have for the traditional work of the vineyard. All the wines are the outcome of the effort and passion that they invest from the beginning of the vines' cultivation. At Terravineas, they are proud to offer their clients the product of the intensive labour which starts in the vineyard and ends in the bottle.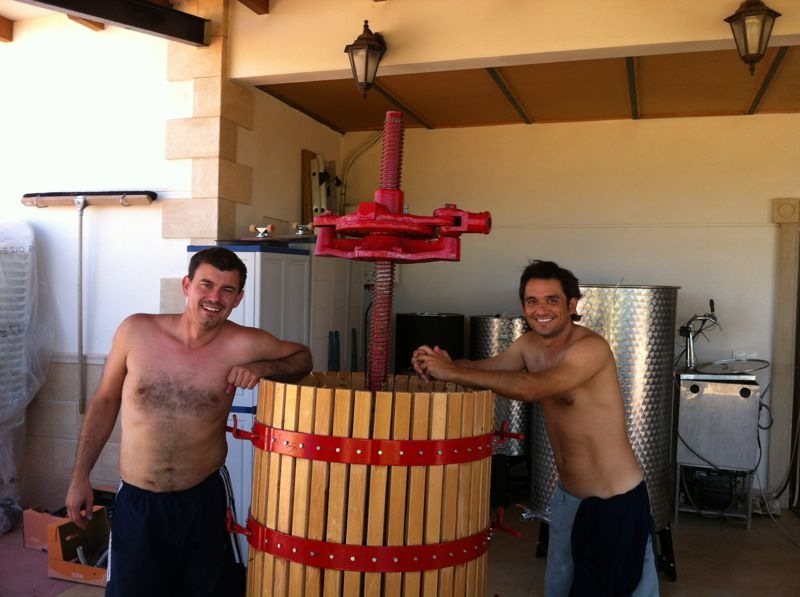 "My name is Miguel Rodriguez, co-owner at Terravineas Winery and Vineyards in Valencia, Spain. I would like to say that I am delighted to work and cooperate with Ewa and Krzysztof. Since the beginning, they have been a very nice and honest couple, making things work simple. Their widespread knowledge of wine varieties and wines make it possible to bring Polish people a wide selection of high quality worldwide wines. I am proud to work with  Zacne Wino as our distributor in Poland."